THIEAUDIO Oracle MKII
The Original Monitor Tuning, Remastered The original THIEAUDIO Oracle was a benchmark in tuning when it came to mimicking the tonal balance of professional studio monitors. With its absolutely flat and neutral midrange, near perfect treble curvature that compensates for the acoustics of the human ear canal, and a dedicated...
The Original Monitor Tuning, Remastered
The original THIEAUDIO Oracle was a benchmark in tuning when it came to mimicking the tonal balance of professional studio monitors. With its absolutely flat and neutral midrange, near perfect treble curvature that compensates for the acoustics of the human ear canal, and a dedicated sub-bass woofer, the Oracle stood as one of the few, if not only, in-ear monitors that could be described as truly a reference monitor. The Oracle was the Mecca for audiophiles and audio engineers requiring perfect tonal accuracy and precision. The all-new Oracle MKII is the next evolutionary step in high-fidelity audio.
Three driver types, Three-way Crossover
The Oracle MKII features tribrid speaker technology, integrating an all new 10mm liquid crystal polymer (LCP) dynamic driver, 2 Knowles balanced armature drivers, and 2 Sonion electrostatic (EST) ultra-treble tweeters. These five drivers are integrated using a three-way crossover, in which the frequency range of each driver is divided according to their best specifications. Our passive crossover solution minimizes the total harmonic distortion (THD), ensures the best performance from each driver type, and maximizes the clarity of every note across the whole frequency spectrum.
Dedicated Sub-Bass Woofer
While the original Oracle featured a minimal sub-bass response, we wanted to enhance the punchyness and impact of the sub-bass while maintaining the Oracle-esque neutral midrange. The Oracle MKII has been fitted with a new 10mm LCP dynamic driver. The LCP diaphragm has a much stronger surface tension compared to the previous generation of polycarbonate diaphragms utilized in the original Oracle. This translates to faster driver speed, allowing for increases in the power of the sub-bass, while preventing bleed into the lows and mids. Through improvements in the sub-bass woofer, the Oracle MKII benefits from 62.5% increase in the core sub-bass frequencies (measured at 60Hz) - all while having a neutral midrange in the 200Hz~1kHz band.
Monitor-Neutral Mids
The soul of the Oracle is monitor-capability. The Oracle MKII stays faithful to this foundation by retaining its near ruler-flat midrange in the 200Hz~1kHz frequency region. Most in-ear monitors add color to the sound by failing to properly crossover the bass and mid-treble drivers, resulting in a bloated and muddy midrange. This fault is corrected in the Oracle MKII by implementing a mathematically calculated and electrically engineered crossover solution that precisely cuts the dynamic driver off right as the balanced armature starts. The mids of the Oracle MKII are powered by the same dual Knowles balanced armature drivers featured in the Monarch MKII. By delivering an uncolored and neutral midrange, your music will finally sound as the studio engineers intended it to. And for the studio engineers themselves, the Oracle MKII is among the very very few IEM's that will tonally mimic your studio monitors.
Ultra-Treble, Unlocked
The benefit of the Sonion electrostatic (EST) drivers is the enhanced ultra-treble frequency delivery. However, many manufacturers fail to properly integrate the low sensitivity of these drivers into their IEM's, resulting in barely audible improvements. THIEAUDIO has always been known for their exquisite utilization of the EST driver, delivering actual treble extensions that can be experienced. The Oracle MKII is no exception, featuring one of the best ultra-treble extensions in not only THIEAUDIO history, but among all manufacturers globally. Our calculated integration of the EST driver fully enhances the frequency spectrum to 40kHz, with audible improvements in detail, air, speed.
One hallmark feature of the EST driver (and the way you can tell it is properly integrated) is its unique timbre. While typical balanced armature tweeters produce a plastic-like textural quality in the treble, EST drivers have the potential to produce a more transparent, almost metallic characteristic that results in a sparkly brilliance. The Oracle MKII has been retuned to better shine this characteristic. Almost immediately, improvements in detail retrieval, shimmer, and air can be noticed when comparing the original Oracle with the MKII. The Oracle MKII is the ultimate reference tool for those needing to hear every micro-detail in the music without any unnatural harshness or shrillness.
Better Ergonomics
Intended for long sessions on the stage and in the studio, the physical size of the Oracle MKII has been reduced for a more comfortable and secure fit inside the ears. Constructed from imported medical-grade UV resin, the Oracle MKII is durable, comfortable, and free of allergens or irritants.
Upgraded Custom Cable
The Oracle MKII comes standard with THIEAUDIO's new and improved modular cable, allowing easy plug swapping between 3.5mm, 4.4mm, and 2.5mm jacks. This 4 strand 7N oxygen-free copper cable is constructed using one of the highest qualities of copper wires, and will ensure a clear audio transmission.
About THIEAUDIO
From a nameless group of DIY enthusiasts to one of the best acclaimed brands in the world of in-ear monitors today, THIEAUDIO has made an incredible journey in the pursuit of high-fidelity audio. THIEAUDIO has become a staple brand in audiophile communities around the world, beloved for its best-in-class tunings, superb technical performances, and budget-friendly pricing. From the start, the THIEAUDIO team has put audio quality at the forefront of each project, aiming to be the Robin Hood of the audio world by bringing the best sounding audio solutions at the most affordable prices. Since its launch in 2019, THIEAUDIO's legacy of in-ear monitors has forever changed the world of IEM's, influencing how global manufacturers of earphones engineer their products. THIEAUDIO's original team of few, but dedicated engineers are committed to continuing this legacy by creating innovative, yet affordable, audio solutions that will leave you in awe.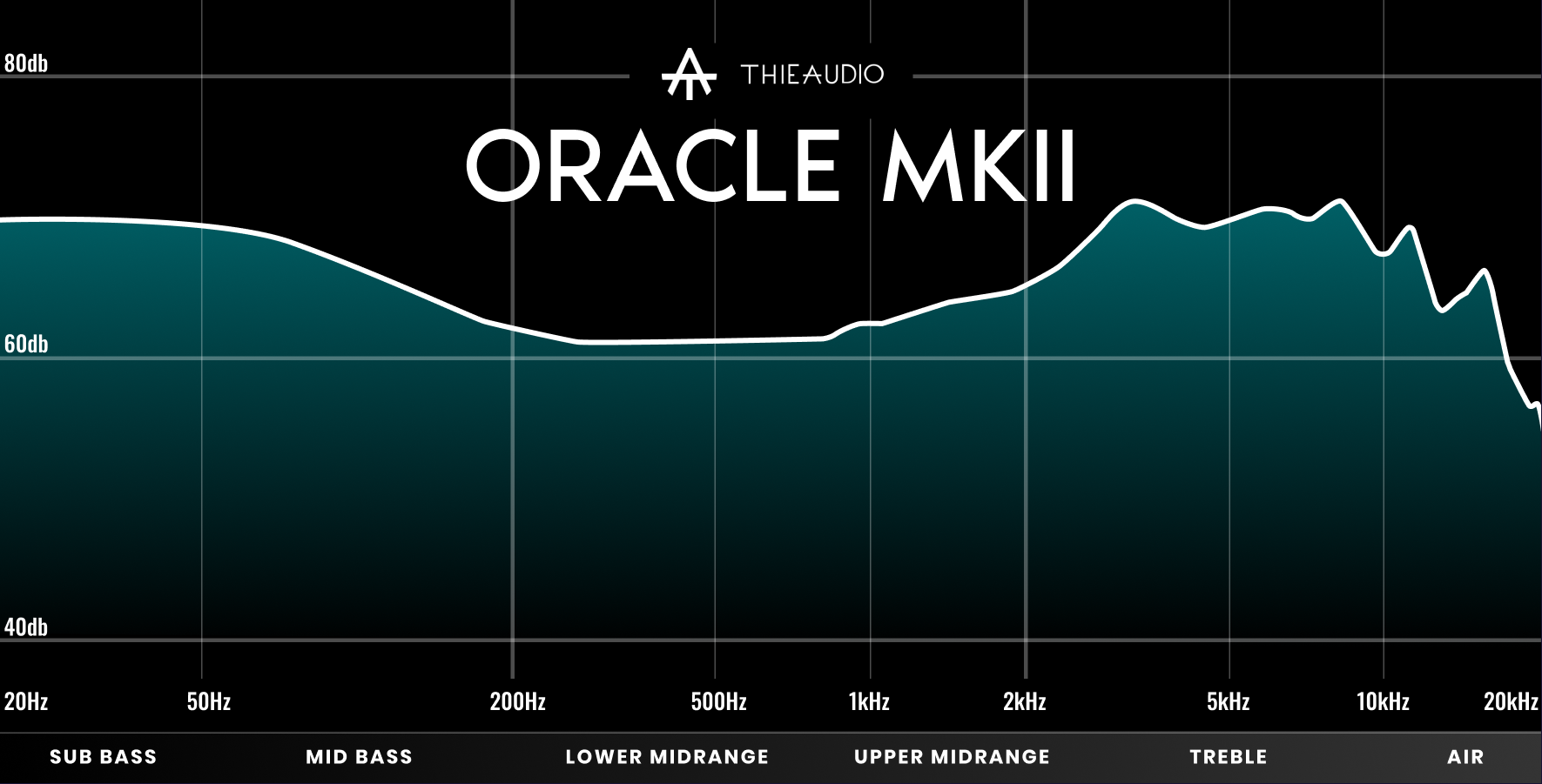 Technical Details
Drivers
10mm DD + Sonion & Knowles BA + Sonion EST
Driver Sensitivity
100dB @1kHz
Cable Specifications
26AWG 5N OCC Silver Plated Litz Cable
Cable Plug Type
Modular System 2.5mm, 3.5mm, 4.4,mm
Shipping FAQ 
Which countries do you ship to?
We are generally able to ship to most countries via DHL Express, and many countries via Standard Shipping. You may clarify with our team to see whether Standard Shipping is available to your country.
*Note: We can only do Standard Shipping for the UK, India and Russia. We can only do Express Shipping to Africa, Argentina, Hawaii, Kuwait, Mauritius, Montenegro and Sri Lanka, to name a few.
How much does shipping cost?
We have two shipping methods - Standard Shipping and Express Shipping.
Standard Shipping is free for most countries, while Express Shipping via DHL Express is 10-35USD depending on your country. If your order is over 200USD, DHL Express Shipping is free*.
*For some countries, DHL Express is only free for orders above $239USD. Large items such as headphones (e.g. THIEAUDIO Phantom) are exceptions as well.
Shipping fees exclude import taxes or processing fees that might be applicable for your country. THIEAUDIO is not responsible for any form of such fees.
How long does it take to receive the order after it is placed?
For in-stock products, your order will be shipped within 3 working days. You may check with our staff regarding the in-stock status of any products.
Customized items will take a longer time. Please contact our staff for more information.
On normal non-sale days, once your parcel has been shipped out:
For Standard Shipping, it takes about 2-3 weeks for items to be delivered after shipping out. For some countries, it might take up to 2-3 months, depending on your country and its customs. The duration for transit is something beyond our control. THIEAUDIO will not be making refunds for such cases. Please consider an upgrade to Express Shipping or keep the waiting time in mind.

For Express Shipping, it takes about 3-7 days for items to be delivered after shipping out.
*Note: Timings might be affected due to festive seasons or other unforeseen circumstances
What happens if the parcel has been shipped but not delivered?
First, kindly contact your local courier using the local tracking number.
If your parcel were to be in transit for at least 3 months, it may have been lost in transit.
For orders below $50USD, you may either opt for a one-time reshipment of the parcel OR a full refund of the amount paid in cash via PayPal/Credit/Debit card.

For orders above $50USD, we will only process a 50% refund of your order paid in cash via PayPal/Credit/Debit card. Should there be any concern about Standard Shipping, you are encouraged to opt for DHL Express Shipping instead.
Customers are to bear the consequences and fees incurred, if the parcel was undelivered due to any of the following situations:
Wrong address or phone number provided by recipient

Recipient was uncontactable when courier company contacted

Refusal to sign for the package by recipient

Lost or damaged parcel because recipient opted for "no-signature delivery"

Refusal to pay for the local tax/processing fee by recipient

Refusal to provide supporting documents for custom clearance by recipient
Who will pay for the import tax/custom fees
Customers have to bear any form of custom/import/processing fees that are applicable for your parcel.
Should you be unwilling to pay for the fees and reject the delivery of the parcel, you will still have to pay for the shipping cost. THIEAUDIO will only refund the amount of your order after deducting the shipping cost incurred.
How do I get help for my order?
For faulty/missing items, please send an email to support@halothemes.com to process the warranty. In your email, please choose an appropriate Subject Title. Kindly include your Order Number, and state your issue clearly. Please also attach photographs/videos as "proof", if any. Our team aims to review your email within 3 working days.
For other queries, the fastest way to contact us is via our website or Discord

THIEAUDIO will not be responsible for parcels that have been damaged during the delivery process.  
Do I get tracking details for my order?
After placing an order, you will receive the order confirmation email. After your order has been shipped out, you will also receive a tracking email. You can track your order via the tracking number online. Should you not have received the emails or face any difficulties tracking your order, please kindly contact us for support.
What shipping companies do you use?
We collaborate with these courier companies:
Standard Shipping: 4PX, UBI, NinjaVan, AnserX, and Yun Express
Express Shipping: DHL Express, FedEx, and SF Express