THIEAUDIO Monarch MKII
The King, Retuned and Refined  More than one and half years after its initial release, the most popular and praised Thieaudio Signature series IEM is ready to make a comeback! The Monarch has been completely redefined with driver overhauls and an enhanced tuning. The Monarch was a monumental milestone for...
The King, Retuned and Refined 
More than one and half years after its initial release, the most popular and praised Thieaudio Signature series IEM is ready to make a comeback! The Monarch has been completely redefined with driver overhauls and an enhanced tuning. The Monarch was a monumental milestone for both Thieaudio and the global audio community, hallmarking not only one of the first IEM's to properly integrate the EST driver technology, but also firmly establishing Thieaudio's place in the world of Hi-Fi audio. Our R&D team has been following up with the reviews and comments from the audiophile community to refine that which was already one of the most revered monitors of its class and present the ultimate form of the Monarch: Monarch Mark II. 
A New Engine to Set New Limits
Our goal for the Monarch MKII was to enhance its technical performance and introduce a more balanced tuning, while staying true to the original spirit of this monitor. We took this opportunity to update all of the internal drivers, swapping them out for their latest counterparts and rearranging their configurations to achieve an even more optimal performance. 

The 10mm dynamic driver has been upgraded to a brand new composite diaphragm driver. With a tremendous increase in membrane tension and magnet strength, the new driver allows extreme responsiveness. And when engineered to specifically reproduce only the sub-bass frequencies, this dynamic driver becomes a subwoofer, producing even tighter and more impactful kick drum and bass line punches. Additionally, two dedicated subwoofer balanced armature drivers were paired with the dynamic driver, bringing about an immaculate coherency between the lows and the rest of the frequency spectrum. 

The heart of the Monarch has always been its extremely precise and neutral mids that make it such a capable studio monitor. To emphasize this trait, we reconfigured the balanced armature drivers, reinforcing this core range with four mid-frequency drivers. Doubling the midrange drivers from the original Monarch presented incredible advances in technical performance. Distortion was reduced, while the resolution, clarity, and articulation of the mid and treble sections were significantly enhanced. This single change was enough to make the Monarch MKII feel like a completely new beast compared to its predecessor, all the while still maintaining the characteristic studio-neutral midrange. 

The latest electrostatic drivers are incorporated into the Monarch MKII, and rearrangement of driver location has minimized unwanted tubing resonance and extended its high frequency rolloff compared to the original Monarch. This means that the treble range is more even and detailed, and our innovative incorporation of the EST drivers into the setup allows for a greater sense of sparkly, airy, and high-resolution atmosphere in your music. The Monarch MKII continues the Thieaudio legacy of being one of the few in-ear monitors in the world to properly utilize the EST technology. 
Retuned for a Balanced Perfection
One of the controversial sound aspects of the original Monarch was its super defined and emphasized sub-bass. While some enjoyed the clean separation between the sub-bass and the low-mid frequencies, others voiced concern of the sheer quantity of sub-bass. To bring about a resolution, we have slightly decreased the volume of the sub-bass to more appropriate levels, while pushing the low-pass crossover from 150Hz to 200Hz. This change still maintains the clean and punchy subwoofer-like characteristic of the lows that doesn't muddy the mids, but introduces an ever-slightly warm texture to fundamental low-frequency instruments such as the bass guitar. The mid-frequencies between 200Hz and 1kHz are still kept at a ruler-flat neutral that makes the Monarch MKII an impeccable professional monitoring device. The mid-treble transition between 1 and 2kHz has been pushed back to 3kHz, which reduces any nasal or harsh vocal textures, while still emphasizing the bite and crispness of instruments. Every aspect of the tuning process has been scrutinized, being meticulously tested by ear and measurement equipment, and we are proud to present the perfect vision that is the Monarch MKII. 
The Stock Cable of Monarch MKII
With our new release, we have also upgraded its previous EST cable. Beloved for both its feel and high resolution sonic properties, our EST cable has been one of our top selling products. We have improved the physical texture of the cable by using a soft braided paracord material. The Monarch MKII's stock cable still maintains the ultra-pure silver plated 26AWG OCC copper litz wires, but the additional strand incorporation gives it a slightly meatier feel and a richer sound. Most significantly, this new stock cable features the proprietary "Smart Switch", a new modular plug design, allowing you to choose between 4.4mm balanced, 2.5mm balanced and 3.5mm unbalanced terminations, simply by swapping out the plug ends. This reduces the need for bulky adaptors, giving your setup a more complete look and feel. The 2-pin connectors on the stock cable are also updated to provide a more secure fit with your IEMs.
About Thieaudio
Thieaudio was launched in 2019 as a creative endeavor of Linsoul Audio. The goal of Thieaudio was to serve as a creative platform for gathering the best teams of engineers to inspire revolutionary audio products for audiophiles and professionals alike. For each project, we hand select the most innovative and renowned engineers in his or her field to oversee the design, engineering, and manufacturing of the products. Gathering the momentum from the success of the Thieaudio Phantom planar magnetic headphones, as well as the Voyager, Legacy, and Signature series In-Ear Monitors (IEM's), we are committed to the continual expansion on the limits of high-fidelity audio. We welcome you to join us and experience excellence in musical performance.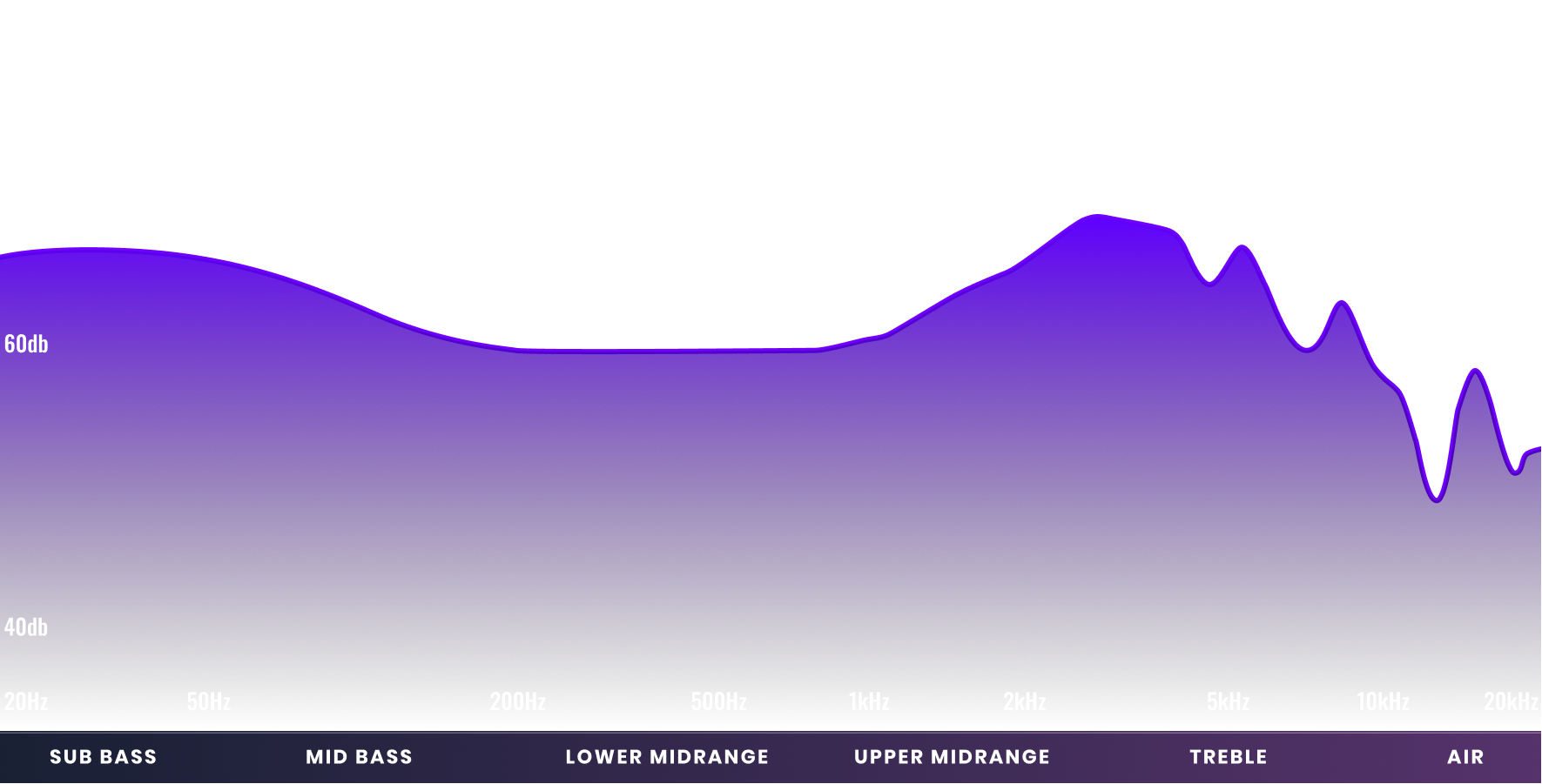 Technical Details
Drivers
10mm Dynamic Driver Sonion / Knowless Balanced Armatures Driver Sonion Electrostatic Driver
Cable Specifications
26AWG OCC silver plated cable with fabric-coated
Cable Plug Type
Smart-switch (2.5mm,3.5mm,4.4mm)
Shipping FAQ 
Which countries do you ship to?
We are generally able to ship to most countries via DHL Express, and many countries via Standard Shipping. You may clarify with our team to see whether Standard Shipping is available to your country.
*Note: We can only do Standard Shipping for the UK, India and Russia. We can only do Express Shipping to Africa, Argentina, Hawaii, Kuwait, Mauritius, Montenegro and Sri Lanka, to name a few.
How much does shipping cost?
We have two shipping methods - Standard Shipping and Express Shipping.
Standard Shipping is free for most countries, while Express Shipping via DHL Express is 10-35USD depending on your country. If your order is over 200USD, DHL Express Shipping is free*.
*For some countries, DHL Express is only free for orders above $239USD. Large items such as headphones (e.g. THIEAUDIO Phantom) are exceptions as well.
Shipping fees exclude import taxes or processing fees that might be applicable for your country. THIEAUDIO is not responsible for any form of such fees.
How long does it take to receive the order after it is placed?
For in-stock products, your order will be shipped within 3 working days. You may check with our staff regarding the in-stock status of any products.
Customized items will take a longer time. Please contact our staff for more information.
On normal non-sale days, once your parcel has been shipped out:
For Standard Shipping, it takes about 2-3 weeks for items to be delivered after shipping out. For some countries, it might take up to 2-3 months, depending on your country and its customs. The duration for transit is something beyond our control. THIEAUDIO will not be making refunds for such cases. Please consider an upgrade to Express Shipping or keep the waiting time in mind.

For Express Shipping, it takes about 3-7 days for items to be delivered after shipping out.
*Note: Timings might be affected due to festive seasons or other unforeseen circumstances
What happens if the parcel has been shipped but not delivered?
First, kindly contact your local courier using the local tracking number.
If your parcel were to be in transit for at least 3 months, it may have been lost in transit.
For orders below $50USD, you may either opt for a one-time reshipment of the parcel OR a full refund of the amount paid in cash via PayPal/Credit/Debit card.

For orders above $50USD, we will only process a 50% refund of your order paid in cash via PayPal/Credit/Debit card. Should there be any concern about Standard Shipping, you are encouraged to opt for DHL Express Shipping instead.
Customers are to bear the consequences and fees incurred, if the parcel was undelivered due to any of the following situations:
Wrong address or phone number provided by recipient

Recipient was uncontactable when courier company contacted

Refusal to sign for the package by recipient

Lost or damaged parcel because recipient opted for "no-signature delivery"

Refusal to pay for the local tax/processing fee by recipient

Refusal to provide supporting documents for custom clearance by recipient
Who will pay for the import tax/custom fees
Customers have to bear any form of custom/import/processing fees that are applicable for your parcel.
Should you be unwilling to pay for the fees and reject the delivery of the parcel, you will still have to pay for the shipping cost. THIEAUDIO will only refund the amount of your order after deducting the shipping cost incurred.
How do I get help for my order?
For faulty/missing items, please send an email to support@halothemes.com to process the warranty. In your email, please choose an appropriate Subject Title. Kindly include your Order Number, and state your issue clearly. Please also attach photographs/videos as "proof", if any. Our team aims to review your email within 3 working days.
For other queries, the fastest way to contact us is via our website or Discord

THIEAUDIO will not be responsible for parcels that have been damaged during the delivery process.  
Do I get tracking details for my order?
After placing an order, you will receive the order confirmation email. After your order has been shipped out, you will also receive a tracking email. You can track your order via the tracking number online. Should you not have received the emails or face any difficulties tracking your order, please kindly contact us for support.
What shipping companies do you use?
We collaborate with these courier companies:
Standard Shipping: 4PX, UBI, NinjaVan, AnserX, and Yun Express
Express Shipping: DHL Express, FedEx, and SF Express