THIEAUDIO Legacy 2
Thieaudio Thieaudio was launched in 2019 as a creative endeavor of Linsoul Audio. The goal of Thieaudio was to serve as a creative platform for gathering the best teams of engineers to inspire revolutionary audio products for audiophiles and professionals alike. For each project, we hand select the most innovative...
Thieaudio
Thieaudio was launched in 2019 as a creative endeavor of Linsoul Audio. The goal of Thieaudio was to serve as a creative platform for gathering the best teams of engineers to inspire revolutionary audio products for audiophiles and professionals alike. For each project, we hand select the most innovative and renowned engineers in his or her field to oversee the design, engineering, and manufacturing of the products. Gathering the momentum from the success of the Thieaudio Phantom planar magnetic headphones, as well as the Voyager, Legacy, and Signature series In-Ear Monitors (IEM's), we are committed to the continual expansion on the limits of high-fidelity audio. We welcome you to join us and experience excellence in musical performance. 
Legacy Series
The Legacy series capitalizes on Thieaudio's engineering capabilities to merge the latest driver innovations, creating a lineup of the ultimate high-performance hybrid in-ear monitors. Geared towards the discerning audiophile and music enthusiast, the Legacy series re-envisions the qualities that make up high-fidelity audio to present a unique combination of enjoyable tuning that also excels in technical performance. With each model of our Legacy Series, we hope to reveal a refreshing new perspective on your daily listening experience, immersing you deeper into the music.
When Legendary Drivers Meet
When most IEM manufacturers develop dual driver IEM's, they are purposefully fated to be the entry-level, low-tier, and affordable compromise to their more expensive counterparts. For this reason, cheaper, less efficient drivers are selected, put together with less thought on acoustic design, ultimately resulting in an under-performing monitor. Thus, when our team came together to craft the Legacy 2, we dedicated ourselves to achieve the highest performance possible, carefully selecting components, and merging them through months of sonic engineering. 

Bass performance has always been of particular importance to the Thieaudio team, which is the reason why the Legacy series, with its incorporation of dynamic driver woofers, was started. Our team has come a considerable way in developing dynamic drivers, and we are proud to utilize our latest advancements into the Legacy 2. Featuring our new proprietary closed-back 10mm Beryllium dynamic driver, the Legacy 2 takes the biggest leap yet in bass performance. Beryllium drivers have developed a cult-like following in the audiophile community due to the stiffness of this element, which results in extremely quick responses. By using stronger internal magnets and a new acoustic casing design, we have taken this driver to its full potential, producing low-frequency responses beyond anything the Legacy series has achieved so far. 

In selecting the mid-high frequency driver, we have decided to utilize the tried and true legendary balanced armature, the Knowles ED29689. Famed particularly for its performance in popular single-BA driver monitors, the Knowles ED29689 has been widely acclaimed as the foundation of all balanced armature drivers, and still stands today as the most capable and best performing driver. Particular to our interests, the ED29689 features a completely neutral mid-frequency response, accurate mid-treble transition, and a highly resolving treble playback. 

By using similar tuning strategies as those found in our Signature series models, the Legacy 2 has been engineered to produce a powerful sub-bass impact that transitions crisply to the mid-frequencies, which in turn are presented naturally, with minimal coloring. The treble has been tuned to perfectly balance the ED29689's high calibre treble resolution and the human ears' preference for high-frequency decay. Through careful selection of the drivers and intricate tuning strategies, we have created the ultimate 2 driver in-ear monitor, that beyond its mere name, is truly a performance-grade monitor for both stage and audiophile use. In no way is the Legacy 2 a compromise, and we are confident that it stands to compete against any competition in the field, regardless of the driver count.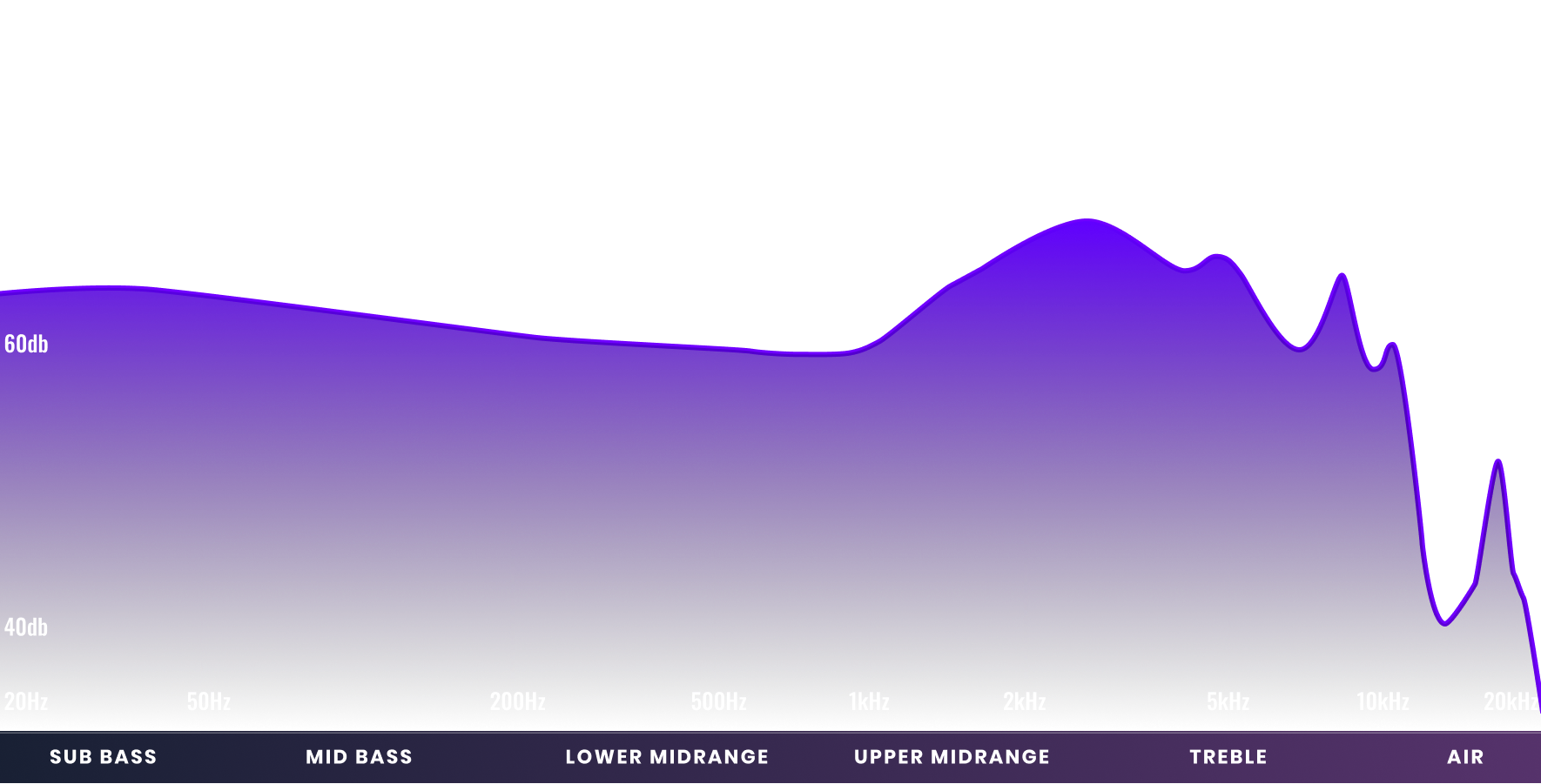 Technical Details
Drivers
Knowles 29689 + 10mm Beryllium
Cable Specifications
0.78 2-pin
Shipping FAQ 
Which countries do you ship to?
We are generally able to ship to most countries via DHL Express, and many countries via Standard Shipping. You may clarify with our team to see whether Standard Shipping is available to your country.
*Note: We can only do Standard Shipping for the UK, India and Russia. We can only do Express Shipping to Africa, Argentina, Hawaii, Kuwait, Mauritius, Montenegro and Sri Lanka, to name a few.
How much does shipping cost?
We have two shipping methods - Standard Shipping and Express Shipping.
Standard Shipping is free for most countries, while Express Shipping via DHL Express is 10-35USD depending on your country. If your order is over 200USD, DHL Express Shipping is free*.
*For some countries, DHL Express is only free for orders above $239USD. Large items such as headphones (e.g. THIEAUDIO Phantom) are exceptions as well.
Shipping fees exclude import taxes or processing fees that might be applicable for your country. THIEAUDIO is not responsible for any form of such fees.
How long does it take to receive the order after it is placed?
For in-stock products, your order will be shipped within 3 working days. You may check with our staff regarding the in-stock status of any products.
Customized items will take a longer time. Please contact our staff for more information.
On normal non-sale days, once your parcel has been shipped out:
For Standard Shipping, it takes about 2-3 weeks for items to be delivered after shipping out. For some countries, it might take up to 2-3 months, depending on your country and its customs. The duration for transit is something beyond our control. THIEAUDIO will not be making refunds for such cases. Please consider an upgrade to Express Shipping or keep the waiting time in mind.

For Express Shipping, it takes about 3-7 days for items to be delivered after shipping out.
*Note: Timings might be affected due to festive seasons or other unforeseen circumstances
What happens if the parcel has been shipped but not delivered?
First, kindly contact your local courier using the local tracking number.
If your parcel were to be in transit for at least 3 months, it may have been lost in transit.
For orders below $50USD, you may either opt for a one-time reshipment of the parcel OR a full refund of the amount paid in cash via PayPal/Credit/Debit card.

For orders above $50USD, we will only process a 50% refund of your order paid in cash via PayPal/Credit/Debit card. Should there be any concern about Standard Shipping, you are encouraged to opt for DHL Express Shipping instead.
Customers are to bear the consequences and fees incurred, if the parcel was undelivered due to any of the following situations:
Wrong address or phone number provided by recipient

Recipient was uncontactable when courier company contacted

Refusal to sign for the package by recipient

Lost or damaged parcel because recipient opted for "no-signature delivery"

Refusal to pay for the local tax/processing fee by recipient

Refusal to provide supporting documents for custom clearance by recipient
Who will pay for the import tax/custom fees
Customers have to bear any form of custom/import/processing fees that are applicable for your parcel.
Should you be unwilling to pay for the fees and reject the delivery of the parcel, you will still have to pay for the shipping cost. THIEAUDIO will only refund the amount of your order after deducting the shipping cost incurred.
How do I get help for my order?
For faulty/missing items, please send an email to support@halothemes.com to process the warranty. In your email, please choose an appropriate Subject Title. Kindly include your Order Number, and state your issue clearly. Please also attach photographs/videos as "proof", if any. Our team aims to review your email within 3 working days.
For other queries, the fastest way to contact us is via our website or Discord

THIEAUDIO will not be responsible for parcels that have been damaged during the delivery process.  
Do I get tracking details for my order?
After placing an order, you will receive the order confirmation email. After your order has been shipped out, you will also receive a tracking email. You can track your order via the tracking number online. Should you not have received the emails or face any difficulties tracking your order, please kindly contact us for support.
What shipping companies do you use?
We collaborate with these courier companies:
Standard Shipping: 4PX, UBI, NinjaVan, AnserX, and Yun Express
Express Shipping: DHL Express, FedEx, and SF Express