THIEAUDIO Legacy 9
Introducing ThieAudio Thieaudio was launched in 2019 as a creative endeavor of Linsoul Audio. The goal of Thieaudio was to serve as a creative platform for gathering the best teams of engineers to inspire revolutionary audio products for audiophiles and professionals alike. For each project, we hand select the most...
Subcribe to back in stock notification
Introducing ThieAudio
Thieaudio was launched in 2019 as a creative endeavor of Linsoul Audio. The goal of Thieaudio was to serve as a creative platform for gathering the best teams of engineers to inspire revolutionary audio products for audiophiles and professionals alike. For each project, we hand select the most innovative and renown engineers in his or her field to oversee the design, engineering, and manufacturing of the products. The first chapter, the Thieaudio Phantom, drew overwhelming praise from the international community and was even applauded as the new standard for planar magnetic headphones by some.
Gathering this momentum, we are proud to present the next chapter of Thieaudio - the Voyager and Legacy series. These new series of In Ear Monitors were created to bring about unparalleled sound performance that would rival the leading international brands.
The Voyager series was designed as the launch of Thieaudio's pursuit in the realm of in-ear monitors, and features some of the most innovative techniques we have to offer. The Leagcy series takes the most trusted and established knowledge and designs available in the industry, and presents them in a refreshing and refined manner. We believe the Voyager series may be more suited for musicians, while the Legacy series may better fit audiophiles and music enthusiasts.
Focusing on three primary values - musical tuning, high-fidelity sound quality, life-like listening experience - Thieaudio's new project aims to redefine the true potential of in-ear monitors for both enthusiasts and professional musicians. So we welcome you to step in, and open your ears to a world of audio like nothing before.
8+1 = Power
The Thieaudio Legacy 9 combines the technical prowess of balanced armatures with the full power of a 10mm Dynamic Driver. Utilizing eight genuine American Knowles and Danish Sonion balanced armatures, the treble range is effectively enhanced, bringing out all of the natural details and clarity of the music, as well as an elegant airy atmosphere that accurately reflects the studio and stage. The large dynamic driver brings about a full and impactful bassline that is sure to rumble the ears. We believe the Legacy 9 sets the bar for one of the best low-frequency performances out of all in ear monitors. However, our tuning style also reflects the need for a clean and balanced musical experience, thus emphasizing the vocal range to highlight texture and shimmer of both male and female voices. Our integrative 4-way crossover system coherently distributes all drivers to their respective frequency ranges, preventing overlap and phase inconsistencies. Highest quality drivers, masterful tuning, and skilled engineering sets the Legacy 9 as the highest competition for hybrid in ear monitors today. As the flagship model of the Legacy series, the Legacy 9 puts out a powerful, balanced, and captivating sound. We believe the Legacy 9 is among the best tuned in-ear monitors available today.
Exotic Solid Wood Housing and Faceplate
While power, warmth, and clarity define the musical quality of the Legacy 9, its appearance and build can be described as intricate and elegant. Every component is hand built, piece by piece using only the highest grade genuine solid wood. There are only a couple of manufacturers around the world offering full wooden shell and faceplate options, and these often cost (literally) thousands of dollars. At Thieaudio, we wanted not only the sound to be boutique, but the presentation and appearance of the Legendary series to be bespoke. Each monitor is hand carved out of select exotic solid wood, and this process alone takes an entire day to complete. Our skilled staff each have over a decade of experience building custom in ear monitors, and each unit is crafted unto perfection. Each earpiece is unique, and there is nothing on Earth that will look like it. You can rest assured knowing that your in ear monitor is safe to use, durable, and a masterwork of art.
Custom Ultra-pure 7N OCC Copper Cable
To maximize the sound quality of the Legacy 9, we have undergone extra expenses to hand-braid an 8-core ultra-pure 7N oxygen-free copper cable. This custom cable minimizes electrical resistance, allowing the sound to be fuller, more clear, and extend the soundstage. We also love how the copper contributes to the bass and midline, strengthening the full sound of the Legacy 9.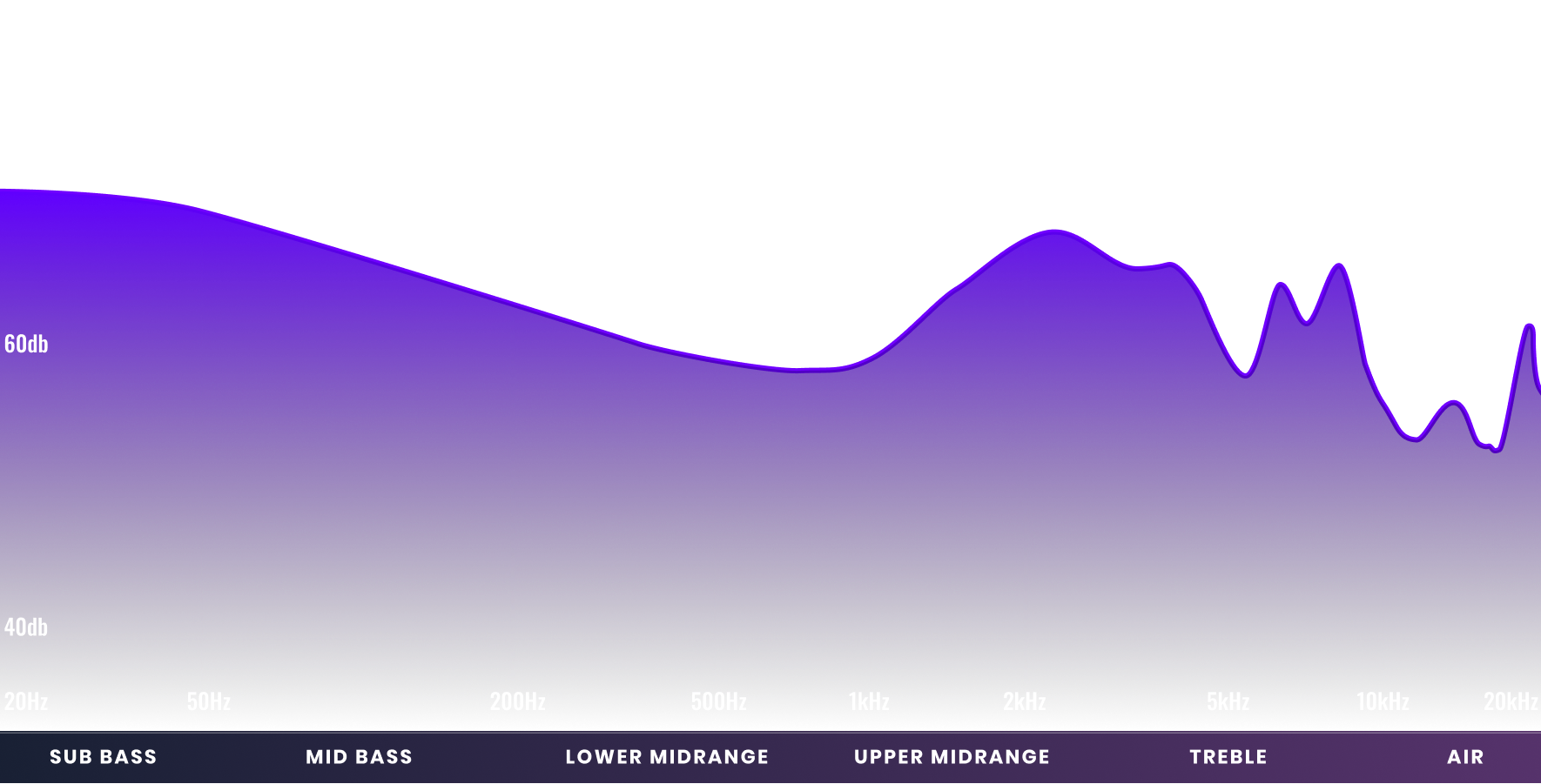 Technical Details
Drivers
Knowles SWFK-31736 Dual BA*1; Knowles DWFK Dual BA *2; Sonion 2600 BA *2; 10mm dynamic driver *1
Driver Sensitivity
112dB at 1 kHz
Cable Specifications
Ultra-pure 7N OCC Copper Cable
Shipping FAQ 
Which countries do you ship to?
We are generally able to ship to most countries via DHL Express, and many countries via Standard Shipping. You may clarify with our team to see whether Standard Shipping is available to your country.
*Note: We can only do Standard Shipping for the UK, India and Russia. We can only do Express Shipping to Africa, Argentina, Hawaii, Kuwait, Mauritius, Montenegro and Sri Lanka, to name a few.
How much does shipping cost?
We have two shipping methods - Standard Shipping and Express Shipping.
Standard Shipping is free for most countries, while Express Shipping via DHL Express is 10-35USD depending on your country. If your order is over 200USD, DHL Express Shipping is free*.
*For some countries, DHL Express is only free for orders above $239USD. Large items such as headphones (e.g. THIEAUDIO Phantom) are exceptions as well.
Shipping fees exclude import taxes or processing fees that might be applicable for your country. THIEAUDIO is not responsible for any form of such fees.
How long does it take to receive the order after it is placed?
For in-stock products, your order will be shipped within 3 working days. You may check with our staff regarding the in-stock status of any products.
Customized items will take a longer time. Please contact our staff for more information.
On normal non-sale days, once your parcel has been shipped out:
For Standard Shipping, it takes about 2-3 weeks for items to be delivered after shipping out. For some countries, it might take up to 2-3 months, depending on your country and its customs. The duration for transit is something beyond our control. THIEAUDIO will not be making refunds for such cases. Please consider an upgrade to Express Shipping or keep the waiting time in mind.

For Express Shipping, it takes about 3-7 days for items to be delivered after shipping out.
*Note: Timings might be affected due to festive seasons or other unforeseen circumstances
What happens if the parcel has been shipped but not delivered?
First, kindly contact your local courier using the local tracking number.
If your parcel were to be in transit for at least 3 months, it may have been lost in transit.
For orders below $50USD, you may either opt for a one-time reshipment of the parcel OR a full refund of the amount paid in cash via PayPal/Credit/Debit card.

For orders above $50USD, we will only process a 50% refund of your order paid in cash via PayPal/Credit/Debit card. Should there be any concern about Standard Shipping, you are encouraged to opt for DHL Express Shipping instead.
Customers are to bear the consequences and fees incurred, if the parcel was undelivered due to any of the following situations:
Wrong address or phone number provided by recipient

Recipient was uncontactable when courier company contacted

Refusal to sign for the package by recipient

Lost or damaged parcel because recipient opted for "no-signature delivery"

Refusal to pay for the local tax/processing fee by recipient

Refusal to provide supporting documents for custom clearance by recipient
Who will pay for the import tax/custom fees
Customers have to bear any form of custom/import/processing fees that are applicable for your parcel.
Should you be unwilling to pay for the fees and reject the delivery of the parcel, you will still have to pay for the shipping cost. THIEAUDIO will only refund the amount of your order after deducting the shipping cost incurred.
How do I get help for my order?
For faulty/missing items, please send an email to support@halothemes.com to process the warranty. In your email, please choose an appropriate Subject Title. Kindly include your Order Number, and state your issue clearly. Please also attach photographs/videos as "proof", if any. Our team aims to review your email within 3 working days.
For other queries, the fastest way to contact us is via our website or Discord

THIEAUDIO will not be responsible for parcels that have been damaged during the delivery process.  
Do I get tracking details for my order?
After placing an order, you will receive the order confirmation email. After your order has been shipped out, you will also receive a tracking email. You can track your order via the tracking number online. Should you not have received the emails or face any difficulties tracking your order, please kindly contact us for support.
What shipping companies do you use?
We collaborate with these courier companies:
Standard Shipping: 4PX, UBI, NinjaVan, AnserX, and Yun Express
Express Shipping: DHL Express, FedEx, and SF Express